archives : a - audio, v - video, p - pictures
FRENCH VERSION


FROM 8th to 27th january | Exhibition CORPUS
Théatre Molière - Scène d'Aquitaine - Bordeaux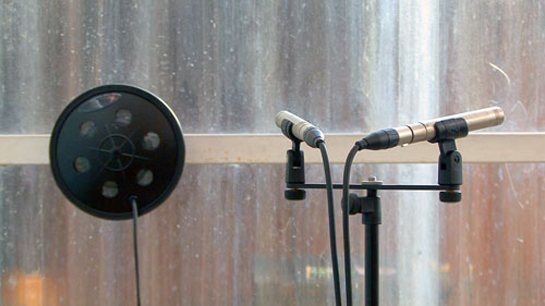 © Jérémy Gravayat


opening /
7 JANUARY 2010 | 19H30 |
OARA, 33 RUE DU TEMPLE, BORDEAUX


exhibition /
FROM 8 TO 27 JANUARY 2010
9H30 TO 12H30 AND 13H30 TO 17H
FROM MONDAY TO FRIDAY
OARA, 33 RUE DU TEMPLE, BORDEAUX
http://oara.fr

From the 8th to 27th january, an exhibiton of the archives of the project is presented at the théâtre Molière / OARA. The exhibition presents a series of audio-visual designs by Art Of Failure and film director Jérémy Gravayat within the framework of Corpus experiments across the Aquitaine region. The films are projected using an innovative sound projection set-up which allows the spectator/audience to experience the vibrations created by the original installations. A selection of research and development documents on the Corpus project, from photographs to interviews, preliminary plans and scores, to the historical background behind these innovative experimentations will also be presented.
http://artoffailure.free.fr

...